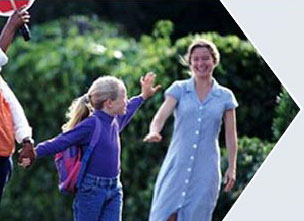 VIEW NEW YORK SCHOOLS WITHIN YOUR AREA OF INTEREST. BROWSE BY PUBLIC - ELEMENTARY, MIDDLE OR HIGH SCHOOLS - CHARTER OR PRIVATE NEW YORK SCHOOLS
Popular New York School Districts
NEW YORK SCHOOLS AND NEIGHBORHOODS: WE ARE HERE TO HELP
SchoolsK-12.com is a site designed around the needs of a relocating family with school age children. It is a site that allows the family to search public and private New York schools, but understands that choosing the right New York neighborhood is equally important to a successful move. Through a network of local sponsors and experts, Schoolsk-12.com can guide a family through the process of choosing an excellent New York school located in a great neighborhood taking into account such things as affordability, accessibility to work, to shopping, the traffic patterns and more.
ABOUT New York SCHOOLS
New York schools boast a total statewide student population of 2,795,892 attending 4,351 schools in 783 public school districts and 2,018 private schools. Public school revenue and expenditures vary by school district but New York public schools spend an average of $12,016 per student each year. That ranks New York schools number 2 nationally.
Student teacher ratio is an important statistic cluing parents into the probable attention their child might receive individually in a classroom setting. New York public schools average a student teacher ratio of 13:1. New York private schools average 6:1. Also, high schools in New York average a student body population of 851, while New York middle schools and elementary schools average student body populations of 589 and 485 respectively.
More questions about New York schools? Try "Scooter" our detailed school finder that allows you to match your criteria to the New York schools that best fit your needs.
WHERE HAVE ALL THE TEACHERS IN NEW YORK PUBLIC SCHOOLS GONE
No one can argue that teachers aren't important and, next to students, are the lifeblood of any school. So why are so many teachers leaving the profession? New York Schools, while they haven't lost their entire teaching staffs, are experiencing a high turnover of teachers, just like the rest of the country.
Read More
Help Center
School News
Participate